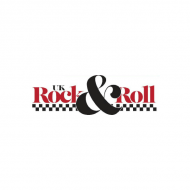 We were really happy to see UK Rock'n'Roll Magazine review our recently released self-titled album in their May 2016 issue. Be sure to check 'em out at www.ukrock.net.
They said, "this collection transported me to a different time and place (in this instance mid-50's USA) […] so when Véloniños tell me 'I'm an Alabama man, born and bred' I'm happy to go along with it, on the condition they keep on singing it at me."
The album is available now in physical and digital formats from veloninos.com, iTunes and Amazon.