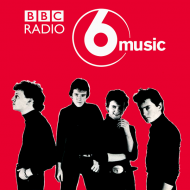 A little blast from the past…
Jon Hillcock played "Hard Times" and "Walk On Water" by the Cuban Heels on BBC Radio 6 Music​ last night.
These recordings are taken from a live session, recorded for John Peel on Radio 1 back in March 1981, with Laurie on guitar.
Listen here: http://www.bbc.co.uk/programmes/b08s3305 at 41 mins and 2 hrs 7 mins.