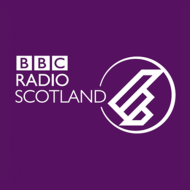 Thank you to Roddy Hart at BBC Radio Scotland for playing our song "Levengrove Park" on The Roddy Hart Show last night.
The show aired Monday 14th March 2016 and is available to replay for a limited time on the BBC's website by clicking here.
The Roddy Hart Show airs every Monday night from 11pm on BBC Radio Scotland.