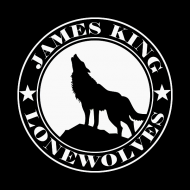 We're excited to be joining James King and the Lonewolves at CCA Glasgow on Saturday 14th January 2017!
CCA Glasgow is a very special venue for us, we played our first live show there as part of Ceòl's Craic Americana Night in September 2013 and returned two more times in September 2014 and September 2015. We can't wait to play at the venue again in January with James King and the Lonewolves.
Get tickets from Tickets Scotland here: http://bit.ly/2h2vB1Z.
See you there!